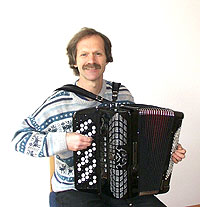 The accordion workshop Freiburg was founded by Martin Maurer in the year 2000, and is immatriculated at the crafts chamber of Freiburg for all reparations and tuning of accordion and piano.
tel. 0049-761.499.106
fax. 0049-12126.0710.1953
The accordion workshop Freiburg is dealing - besides repairing and tuning - with sale and expedition of accordions.
Here, you will find all types of accordions and bandonions.
All instruments are delivered with a 3 years warranty (new) or 12 months (used). The used instruments are repaired and perfectly retuned.